At Green Works Contracting, we believe that Ottawa landscaping companies don't have to choose between specializing in what they do and providing a variety of services. Our contractors do custom interlock, decks, fences, sod installation, landscaping, and in the winter time, commercial snow and ice management. By employing teams of experts who specialize in specific trades, we are able to offer all these services simultaneously without the risk of becoming a jack-of-all-trades, master-of-none business.
Green Works Contracting was founded on experience and we built on that foundation through dedication, word of mouth, and making it a point of pride to go above and beyond to ensure absolute customer satisfaction in every service that we provide. Our goal is to be one of the most trusted names among Ottawa landscaping companies, and we strive towards that goal by delivering exemplary landscaping at competitive pricing. We combine the friendly, hands-on service of a small business with the high-quality results and beautiful designs many have come to expect from much larger companies, bringing you the best of both worlds.
Certifications
"Good enough" is never enough for our team of contractors, nor should it ever be for you. Many of our specialists have received industry-leading certifications in their fields to ensure that they deliver the best results they can. Our certifications include: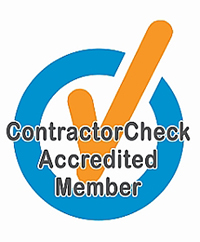 ContractorCheck
RiskCheck Inc. is a leading environmental, health and safety risk management company in Canada. Green Works Contracting is an accredited member of their ContractorCheck program which ensures that its members are following best practices when it comes to health and safety.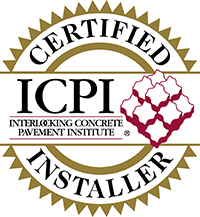 ICPI Certified Installer
Our custom interlock specialists are certified by the Interlocking Concrete Pavement Institute to ensure that they are up-to-date on the latest standards of excellence and best practices. By hiring Ottawa landscaping companies that employ ICPI Certified Installers, you are guaranteed quality in every job.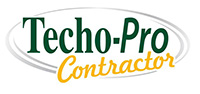 Techo-Pro Contractor
Green Works Contracting is proud to be part of Techo-Bloc's referral program. When you find a contractor through Techo-Pro, you can rest assured that they have the skills and experience to meet and exceed your expectations.
BOOK A CONSULTATION TODAY!