Custom Interlock
in Ottawa
Truly great interlock work combines function with a cutting-edge design that will make you the envy of your neighbours and friends alike. Every job is different because every customer wants something unique and in line with their vision of their perfect home. That's why the interlock Ottawa experts at Green Works Contracting will sit down with you right before breaking ground to create a custom design that matches your vision and work out how to make that vision become a reality. Whether it's as simple as patio stones and walkways or something more complex like stairs or pillars, we'll make it work for you.
Looking for something specific? We are expert at designing and installing:
Patios (Dining or Lounging)
Driveway Borders and Extensions
Front Entrances
Walkways and Paths
Steps
Veneers (concrete overlays)
Outdoor Kitchens
Garden Walls
Retaining Walls
Pillars
We also do interlock repairs. If your walkway looks tired and the pavers have sunken in, all it may need is regrading. We will peel up the current patio stones and repair all your grading issues before reinstalling them. Your interlock will look brand new, just with your original pavers.
See For Yourself
Breaking Ground in the Interlock Business
Just because a certain minimum of quality is considered "up to code" doesn't mean that it's good enough for us. When we begin excavation, we tend to dig a little deeper than is standard because this lets us create a better, more stable finished product. The complexity and nature of your project will determine how deep we go. We do however guarantee that every product we install sits on a minimum 12-inch base, while driveways will sit on a 15-24-inch base. This is part of how we strive to be the top Ottawa interlock business.
For us, it's also about using the highest quality materials, and of course knowing how to achieve the best results with them. Before we lay so much as a single patio stone, we install geotextile cloth to prevent sand, clay, or soil from disrupting the base. Then we build the base with Granular A stone, topped with stone dust to set the pavers on. The base is carefully graded and compacted for every 3-4 inches we lay to ensure it remains level. To prevent the pavers from separating or shifting, snap edging is installed along the perimeter of the base. We then finish it off with polymeric sand—a special sand with adhesive particles in the mix—between every paver. Your patio stones will stay locked together and they'll be weed- and ant-resistant for years to come.
When you want truly great interlock in Ottawa, don't just go with the guys who'll slap down a few patio stones and call it a day. Choose Green Works Contracting, and we'll make your dream interlock project a reality that will last.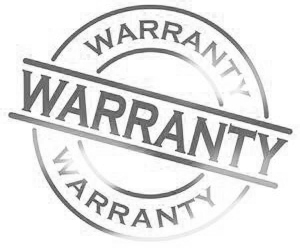 Warranty
We believe interlock is made to last. That is why we provide a two-year faulty construction warranty on all of our full installations. This means that if your base wasn't installed properly and has become unnaturally leveled with dips and bulges, we will come and fix it at no extra charge to you. Please note that all interlock will typically shift a few inches as it settles.
Asphalt Services
Green Works Contracting also offers a full suite of residential, commercial, and industrial asphalt paving. To learn more about this service, contact our asphalt experts today.
Want to see some of our previous Ottawa interlock jobs? Come check out our portfolio and see the actual costs of projects.
BOOK A CONSULTATION TODAY!